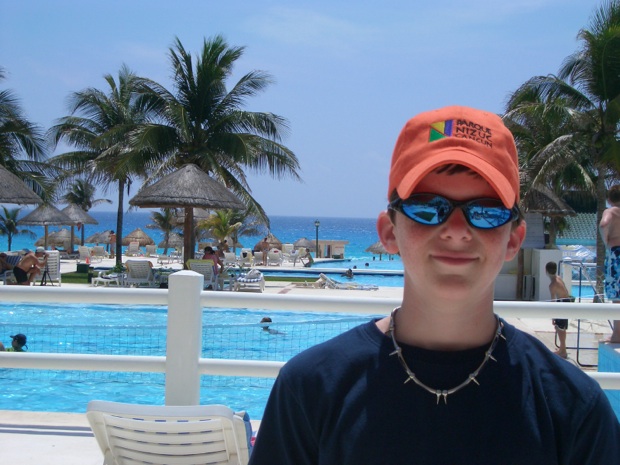 Man, they grow up so fast. I can still remember this day 21 years ago like it was yesterday. 5:30 in the morning…Lake Forest, Illinois…Sheryl walking into the hospital…a quick C-section…and Matt weighing 7/11. I have all of that footage on some old video camera somewhere. Perhaps when Matt gets married someday I'll pull that out just for the embarrassment (or awwwww…) factor.
Although you've been grown up for a while, Matt, today's the first day of legal adulthood. Here's something I know about that topic: The days are long but the years are short. Someday you'll be looking through your pictures and have a moment like I did: To realize that is was a blink of an eye between the time I snapped this picture of you in Cancun eight years ago and today.
Happy birthday, buddy.