President Barack Obama. Those words were presaged four years ago when I met Barack Obama in person in Philadelphia. I captioned the photo below with a story of something that happened that took our breath away then:
He just leaned down because a woman asked him to "sign my baby." She said, "I want her to meet the first black president of the United States."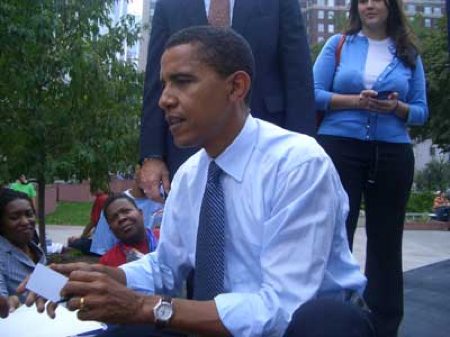 And here's a picture of Sarah, back in the wayback machine from four years ago with the future President of the United States.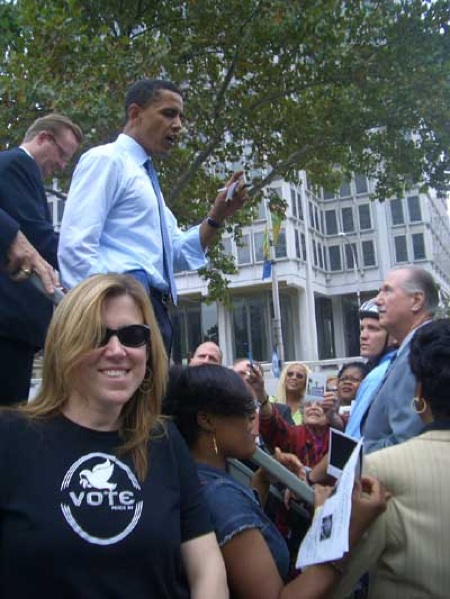 Oh, the title? It's by Dr. Martin Luther King, and they were the first words I heard Barack Obama say when I saw him for the first time in person.